The Children's Surgery National Applied Research Hospital is a consultative body. The main aim of its activity is improvement and enhancement of effectiveness of scientific research for advancement of scientific and technical progress, application of science in health-care practice.
The main tasks are the following:
selection of the main perspective scientific directions of activity of the scientific institution and tasks for their implementation;
discussion of scientific and technical projects on scientific interests of the scientific institution;
review of plans, programs, methods of future investigations, reports on scientific activities of the scientific institution, and also reports on status of scientific works implementation prepared by the subdivisions' heads of that institution, as well as interim and final reports.
identification of forms and methods for application of the received scientific and technical results in health-care practice;
consideration of issues related to the future and current preparation and disposition of scientific staff, senior staff pool, work with the young specialists;
contemplation of issues of scientific and information, patent-licensing, material and technical, financial support for scientific research, invention and rationalization activity in the scientific institution;
consideration of proposals on presentation of scientific achievements for the exposition at exhibitions, promotion of the results of scientific works on state prizes of the Republic of Belarus and other types of incentives;
discussion of plans and reports on foreign business trips of the employees of the scientific institution, implementation of international scientific cooperation activities, evaluation of their effectiveness;
discussion of the monographs, manuals and other editions proposed for publication;
consideration and approval of theses for dissertations;
consideration of the progress of the dissertation work;
resolution of other issues provided by the legislation of the Republic of Belarus.
COMPOSITION OF THE SCIENTIFIC BOARD OF Children's Surgery National Applied Research Hospital
DROZDOVSKI KONSTANTIN VIKENTIEVICH
CHAIRMAN OF THE SCIENTIFIC BOARD
DIRECTOR OF Children's Surgery National Applied  Research Hospital, CANDIDATE OF MEDICINE

MAHLIN ALEKSANDR MIKHAILOVICH
VICE CHAIRMAN OF THE SCIENTIFIC BOARD
DEPUTY DIRECTOR FOR MEDICAL AFFAIRS OF Children's Surgery National Applied Research Hospital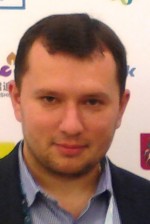 KAZBANOV VLADIMIR VLADIMIROVICH
SECRETARY OF THE SCIENTIFIC BOARD
SCIENTIFIC SECRETARY OF Children's Surgery National Applied Research Hospital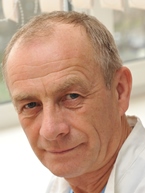 AVERIN VASILY IVANOVICH
HEAD OF DEPARTMENT OF PEDIATRIC SURGERY IN BELARUSIAN STATE MEDICAL UNIVERSITY, DOCTOR HABIL. IN MEDICINE, PROFESSOR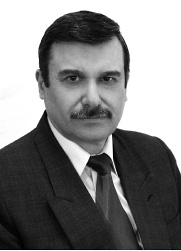 ABAEV YURY KAFAROVICH
PROFESSOR, DOCTOR HABIL. IN MEDICINE, HEAD EDITOR OF THE MAGAZINE ZDRAVOOHRANENIE (HEALTHCARE)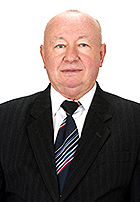 KATKO VLADIMIR ALEKSANDROVICH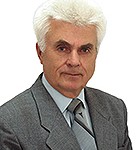 NIKIFOROV ALEKSEY NIKIFOROVICH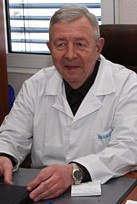 TROYAN VASILY VASILIEVICH
HEAD OF DEPARTMENT OF PEDIATRIC SURGERY IN BELARUSIAN MEDICAL ACADEMY OF POST-GRADUATED EDUCATION, DOCTOR HABIL. IN MEDICINE, ASSOCIATE PROFESSOR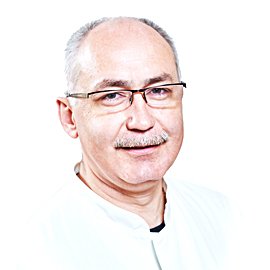 GRINEVICH YURY MECHESLAVOVICH
HEAD OF DEPARTMENT OF SURGERY №4 OF Children's Surgery National Applied Research Hospital, ASSOCIATE PROFESSOR, CANDIDATE OF MEDICINE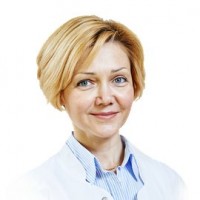 KOROLKOVA ELENA VLADIMIROVNA
HEAD OF DEPARTMENT OF PEDIATRIC CARDIAC SURGERY OF Children's Surgery National Applied Research Hospital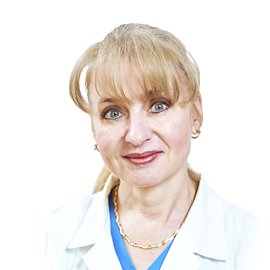 GOVORUHINA OLGA ALEKSEEVNA
HEAD OF DEPARTMENT OF SURGERY №2 OF Children's Surgery National Applied Research Hospital, CANDIDATE OF MEDICINE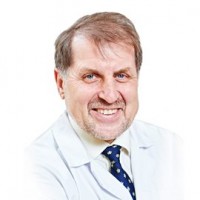 SVIRSKY ALEKSANDR ANATOLIEVICH
HEAD OF DEPARTMENT OF PEDIATRIC SURGERY OF Children's Surgery National Applied Research Hospital, CANDIDATE OF MEDICINE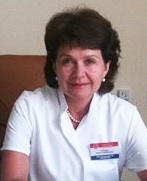 ULEZKO ELENA ALBERTOVNA
DEPUTY DIRECTOR FOR PEDIATRICS OF NRS MOTHER AND CHILD, DOCTOR HABIL. IN MEDICINE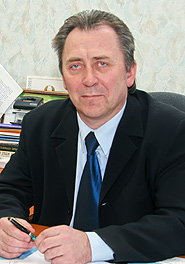 MIRONOV LEONID LEONIDOVICH
HEAD OF DEPARTMENT OF PEDIATRIC ANAESTHESIOLOGY AND RESUSCITATION IN BELARUSIAN MEDICAL ACADEMY OF POST-GRADUATED EDUCATION, CANDIDATE OF MEDICINE, ASSOCIATE PROFESSOR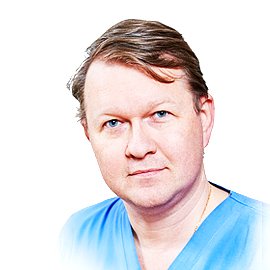 LESKOVSKY DMITRY VLADIMIROVICH
HEAD OF DEPARTMENT OF ANAESTHESIOLOGY AND INTENSIVE CARE OF Children's Surgery National Applied Research Hospital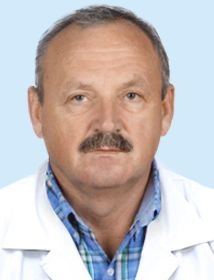 DERGACHEV ALEKSANDR VASILIEVICH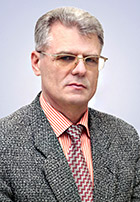 TKACHENKO ALEKSANDR KIRILLOVICH
ASSOCIATE PROFESSOR OF THE 1ST  DEPARTMENT OF  CHILDREN DISEASES IN BELARUSIAN STATE MEDICAL UNIVERSITY, CANDIDATE OF MEDICINE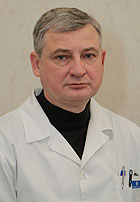 TATUR ANATOLY ANTONOVICH
ASSOCIATE PROFESSOR OF THE 1ST  DEPARTMENT OF SURGICAL DISEASES IN BELARUSIAN STATE MEDICAL UNIVERSITY, DOCTOR HABIL. IN MEDICINE

KACHAN GALINA LVOVNA
ASSOCIATE PROFESSOR OF DEPARTMENT OF HEMATOLOGY AND ONCOLOGY IN BELARUSIAN MEDICAL ACADEMY OF POST-GRADUATED EDUCATION, CANDIDATE OF MEDICINE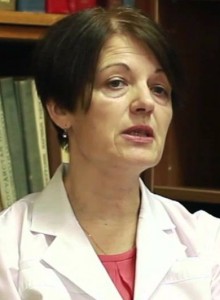 SAVANOVICH IRINA IVANOVNA
ASSOCIATE PROFESSOR OF THE 2ND   DEPARTMENT OF  CHILDREN DISEASES IN BELARUSIAN STATE MEDICAL UNIVERSITY, CANDIDATE OF MEDICINE, CHIEF VISITING GASTROENTEROLOGIST OF THE MINISTRY OF HEALTH CARE OF THE REPUBLIC OF BELARUS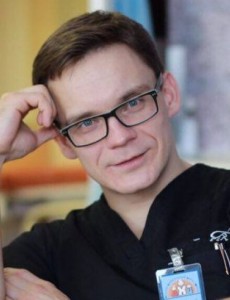 ZAPOLYANSKY ANDREY VALENTINOVICH
PEDIATRIC SURGEON OF DEPARTMENT OF SURGERY №3 OF Children's Surgery National Applied Research Hospital, CANDIDATE OF MEDICINE

PASHKEVICH DMITRY VALERIEVICH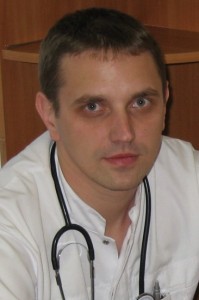 GORUSTOVICH ALEKSANDR VASILIEVICH
CARDIOLOGIST OF DEPARTMENT FOR PEDIATRIC CARDIAC SURGERY №2 OF Children's Surgery National Applied Research Hospital, CANDIDATE OF MEDICINE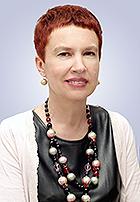 SOLNTSEVA ANZHELIKA VIKTOROVNA
ASSOCIATE PROFESSOR OF THE 1ST  DEPARTMENT OF CHILDREN DISEASES IN BELARUSIAN STATE MEDICAL UNIVERSITY, CANDIDATE OF MEDICINE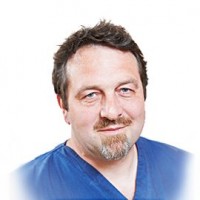 MARAKHOVSKY KIRILL YURIEVICH
HEAD OF DEPARTMENT OF DIAGNOSTICS OF Children's Surgery National Applied Research Hospital, CANDIDATE OF MEDICINE

LINNIK YURIY IVANOVICH
CARDIOLOGIST OF DEPARTMENT OF PEDIATRIC CARDIAC SURGERY №1 OF Children's Surgery National Applied Research Hospital

NESTERUK LUBOV NIKOLAEVNA
PEDIATRIC SURGEONOF DEPARTMENT OF SURGERY №1 OF Children's Surgery National Applied Research Hospital, CANDIDATE OF MEDICINE

VOLKOV VLADIMIR IGOREVICH
HEAD OF DEPARTMENT OF ANAESTHESIOLOGY AND INTENSIVE CARE №2 OF Children's Surgery National Applied Research Hospital